Summer Lovin'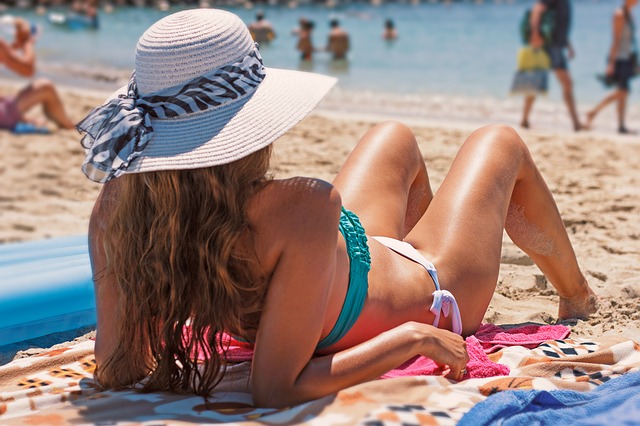 I love summer. I love the summer clothes, the summer shoes, the backyard parties, the lake, grilling…all of it. And yes, I even love the sun! What I don't love about it is the toll that summer can take on my skin.
In a previous blog, I touched on laser technology and what it is capable of. I would like to delve a little further and impress upon you one of my favorite treatments we perform here a Dr. Bonness's office.
Sublative Rejuvenation or eMatrix
What is so fantastic about the eMatrix machine is that it does not see color. What?? This translates to it being able to be used on almost everyone regardless of their skin type. That includes even you bathing beauties! Keep in mind that recently tanned or burned skin should not necessarily be treated. However, come early fall, this treatment is an excellent choice.
While it is not the newest kid on the block, this skin resurfacing machine performs extremely well. The "eMatrix" is technically not a laser nor is it a light based or optic tool. It is in fact bi-polar radio frequency. Think FM 95.7.
Another wonderful feature of the eMatrix is that the surface of the skin (epidermis) is not ablated (removed) but rather the dermal tissue (below the surface) is impacted. Therefore downtime is minimal. Your skin may feel and look sunburned for a few days, but generally, the day following treatment make-up may be applied.
We now recognize that heating the dermal tissue results in contraction or tightening thereby causing collagen to be formed. Yay! The surface of the skin is also transformed, improving tone, texture and acne scaring and fine lines are minimized or erased completely!!! Bravo! In other words, your skin is tightened; texture and tone are improved; and your skin looks and feels healthy, it's really quite remarkable. Magic you might say!
Even though summer is coming to a close and damage has perhaps been done, you can look forward to learning and experiencing the Ematrix treatment and undoing some of that summer "fun". The Ematrix won't disappoint.
Please call or send me a message with any questions or comments you may have. I love hearing from my readers.
Remember, love your look!
Carol Myers
Leave a comment!
No Reviews have been posted.
X
Thank you for submitting your review.
*

Your review may take several days until visible.