Coolsculpting $2000 off
select packages
Coolsculpting Treatment
At Bonness Cosmetic Surgery, we want you to be thrilled with your new self. When you schedule a CoolSculpting treatment, we have the ability to shape YOUR best body, the way YOU want to look.
We pride ourselves on achieving total transformation for patients, which means we "Treat to Complete." Just two treatments of CoolSculpting can permanently reduce the fat on your body by 40-45%! Begin to see results in as little as 2 weeks, and full results at just 3 months.
Birthday Bucks
During your birthday month receive $50 off
a service of your choice
Word of Mouth
Refer a friend and receive $50 off a service;
friend receives $50 off a service.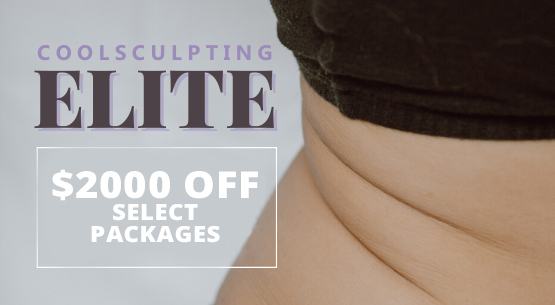 Coolsculpting Elite
Take up to $2000 OFF on select packages when you purchase 8+ cycles of CoolSculpting. Effortless, visible fat reduction and body sculpting in 9 body areas!
Ongoing offer
Cosmetic Surgery and Medical Spa Specials from Wisconsin's Best Plastic Surgeon
Money-saving Wisconsin cosmetic procedure combinations, packages and bundles! Dr. Bonness, one of the best plastic surgeons in Wisconsin, has gifts for you! We offer specials and bundle packages on cosmetic procedures year round to keep you looking and feeling your very best for every season or special occasion. Check our Wisconsin medical spa's specials page regularly to keep up with our monthly cosmetic procedure specials, package deals and more!
Whether you want to shine with confidence at your holiday parties or you're looking for a birthday, Mother's Day or Christmas gift, we have the Wisconsin cosmetic procedure specials and packages for you! All of these Wisconsin medical spa specials seem too good to be true and you're not sure which one would make the best gift? You can give the gift of beauty and confidence with a Bonness Milwaukee Cosmetic Surgery Gift Certificate!
Contact our Plastic Surgeon in Brookfield, WI for safe cosmetic surgeries and professional laser skin treatments near Milwaukee.