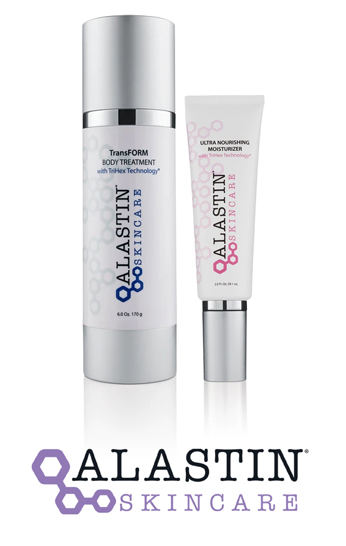 Alastin Skincare Products
Brookfield Spa & Boutique
Maintaining youthful and healthy skin is easy and enjoyable with Alastin's line of cleansers, moisturizers, sunscreens, anti-aging regiments and more. Alastin offers skincare products for daily skincare needs and post-treatment enhancement and recovery. Each of Alastin's products are cruelty, paraben and gluten-free, created using the highest levels of scientific innovation to ensure you have your healthiest skin. Discover the Alastin difference today. Your skin will thank you!
Alastin products include:
Anti-aging
Body care
Cleansers and moisturizers
Face and eye care
Sunscreen
Free Skin Care Consultations in Brookfield
Step into your comfort zone at our Wisconsin medical spa. Our medical grade cosmetic procedures are complemented by our comprehensive offering of advanced skincare products. Dr. Bonness has all the resources you need for looking your best.
Contact Dr. Bonness at the Corners in Brookfield for a free consultation today!
Bonness is an authorized retailer
Bonness Skin Care is an authorized retailer of medical grade skin care products. This means you can be sure the products you purchase in this store are genuine and come straight from the manufacturer.Most medical grade skin care sold on Amazon and Walmart sites are NOT authorized. The products online are either counterfeit or from an unknown source. These questionable products may not contain the correct ingredients and may actually harm your skin.
We believe it can be very difficult for patients to choose medical skin care products on their own. There are so many products and websites with misleading information. We want you to succeed and have beautiful healthy skin for longer. For more information, get in touch with our Brookfield Corners location! We'll connect you with the right line of products for your skin type and targeted areas of concern.
Contact Bonness for your complimentary skin care consultation!