Cosmetic Surgery Wisconsin Patient Transformations
Breast Augmentation Photos
Breast Lift Photos
Breast Reduction Photos
Coolsculpting Transformations
Cosmetic Surgery Before After
Liposuction Photos
Mommy Makeover Photos
Tummy Tuck Photos
Top 5 Reasons for Surgical Procedures
Having a procedure done for the benefit of yourself and your body shouldn't make you feel ashamed. Reasons for plastic surgery vary, as a patient opting for a procedure has an end-goal in mind. The end result is feeling better in your own skin, as our professional cosmetic procedures make you look your absolute best. Discover how we at Bonness Cosmetic Surgery & Spa drastically improve lives, one consultation at a time.
Age Gracefully
Our appearance is affected by daily stress called life; creating wrinkles, lines, and sagging skin. Fortunately, turning back the clock sounds harder than it really is, as our highly-trained professionals bring the most satisfying results. Look as young as you feel with Dr. Bonness and her expert face lift services.
Conceal For Confidence
Scars or deformities resulting from an accident are removed for medical or cosmetic reasons, helping the patient overcome embarrassment. Gain your confidence back with our transformative procedures; guaranteeing positive results for patients and the rest of their lives.
Breast Cancer Survivor
Women who've knocked breast cancer to the ground deserve a natural look, back to what they've originally had. Reconstructive breast surgery is a popular option among survivors, regaining their life and confidence back.
Biggest Loser
Losing weight is a big accomplishment, pushing yourself into a new and healthier lifestyle. The results make you feel fantastic; however, extra sagging skin holds you back. Complete your new transformation with liposuction, tummy tuck, or our other cosmetic surgery options, getting you back to the look you've been dreaming of.
Self-Esteem Booster
Plastic surgery procedures performed for cosmetic reasons are done to boost confidence in patients, showcasing a more attractive outward appearance. Give yourself a better look and more positive outlook on life with our variety of professional cosmetic procedures. Look the way you want.
From weight-loss recovery to erasing age lines, Dr. Bonness' cosmetic surgery staff transforms appearances into works of art, perfecting the human form with their skills and expertise. We slowly walk you through the process, answering any questions you have. Take your time in making the right decision, as it will change you for the rest of your life.
Wisconsin Medical Spa Demonstrates Dramatic Cosmetic Surgery Results Through Before and After Photos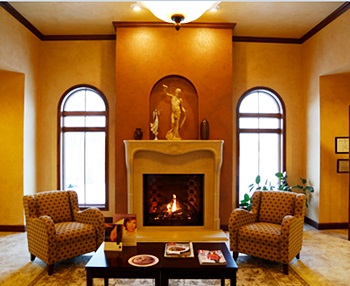 With patient permission and identity protection, our Wisconsin medical spa shows you some of the dramatic transformations our cosmetic surgery patients have achieved. Whether you're looking for liposuction in Milwaukee or a breast lift in Madison, turn to Dr. Bonness Cosmetic Surgery. Widely known as one of the very best plastic surgeons in Wisconsin, Dr. Bonness is the cosmetic surgeon both men and women trust with their appearance. As a board certified, award winning plastic surgeon, Dr. Bonness has been featured in multiple publications and broadcasts. Exceptionally skilled and extraordinarily focused on her patients, Dr. Bonness prides herself on hitting a home run every time.
Our Wisconsin medical spa invites you to view some of our amazing cosmetic procedure transformations. Please note, aside from cropping out the patient's identity, we NEVER alter these photos. What you're seeing are real patients achieving real results with Bonness Cosmetic Surgery. If you would like to have your transformation featured on our website (identity always protected), just let us know and we'll be happy to feature your before and after photos.
Plastic Surgery Before and After in Brookfield, WI
Patients from all over Wisconsin—including Milwaukee, Waukesha, Madison, New Berlin, and Oconomowoc—trust our Brookfield plastic surgeon to help them reach their goals regarding their appearances. Whether you're looking for a tummy tuck, breast augmentation, breast reduction, or other types of cosmetic surgery, view our before and after pictures to get an idea of the results our patients enjoy.
Contact our cosmetic surgeon of Milwaukee today to schedule your personal consultation or to ask a question about a specific cosmetic procedure.