Breast Augmentation in Brookfield
Whether you have naturally small breasts or have had significant changes from pregnancy and breastfeeding, breast augmentation (augmentation mammoplasty) is a great way to love your breasts again. Dr Bonness offers a comprehensive breast augmentation experience by:
Taking the time to listen to you to determine what kind of result you want.
Helping you choose an implant that truly fits your body and lifestyle for long-lasting results.
Preparing you for surgery through complete pre-operative education.
Performing the surgery following latest techniques and standards to minimize complications
Making your post-operative experience as comfortable as possible.
Having an open door policy with no charge post-operative follow-ups, forever.
Dr Bonness, as a double board certified female plastic surgeon has the skill and technique to provide the results you are looking for.
Contact Bonness Now See Before

After Photos
Factors to Consider
Location of the incision
Placement of the implant
Breast implants come in both saline and silicone gel. Each implant provides a different type of look dependent on your body type. After your physical assessment and listening to your concerns, Dr. Bonness will recommend which type of implant would be most appropriate for you.
Over the years there have been a variety of incision sites used for Breast Augmentation surgery. Dr. Bonness has found that the best placement for the incision is in the Inframammary Fold located underneath the breast. This location allows for minimal visible scarring with the lowest risk of complication. While she strongly encourages this incision site, other options such as through the areola can be discussed.
There are two choices for implant placement, above the muscle or below the muscle. Dr. Bonness encourages placement below the muscle for best long-term results. Placement below the muscle provides for a more natural look and feel, less chance of wrinkling and implant visibility, less scar tissue formation around the implant and better visibility on future imaging such as mammograms.
Who is a Candidate?
Breast Augmentation is recommended for patients that are at least 18 years of age and are unhappy with the size or loss of volume of their breasts. To ensure you are an appropriate candidate for a Breast Augmentation we would begin with an initial consultation.
The initial consultation is a 45 minute appointment. You will spend the first 30 minutes meeting with Dr. Bonness and our Medical Assistant. During this time we will collect a health history and do a physical assessment. Dr. Bonness will cover all of the basic aspects of Breast Augmentation Surgery, and you will be able to ask any questions that you may have regarding the surgery. After Dr. Bonness has completed her portion of the consultation you will meet with one of our patient coordinators. During this time we will provide you with a quote for your surgery, discuss financing options and explain the next steps in moving forward with your surgery scheduling.
Types of Breast Implants Waukesha
There are two types of implants available today for breast augmentation: Saline implants filled with sterile salt water and Silicone gel implants filled with cohesive silicone gel. It is important to note that both types of implants have a shell made of silicone.
In general, the silicone gel implants have a more natural look and feel with less wrinkling. If you are very thin and have no breast tissue you will feel the implant more so the gel may be a better aesthetic option. The newer gel implants have a thicker, rupture resistant shell and a more cohesive, almost solid gel inside. The rupture related problems we saw with the pre-1992 thin shelled, wrinkly liquid gel implants are now extremely rare.
The Saline Ideal implant is a saline implant that is manufactured to feel more natural than a traditional saline implant. During your consultation, Dr. Bonness will review all your options so you can choose the implant that is right for you.
Breast Augmentation with fat grafting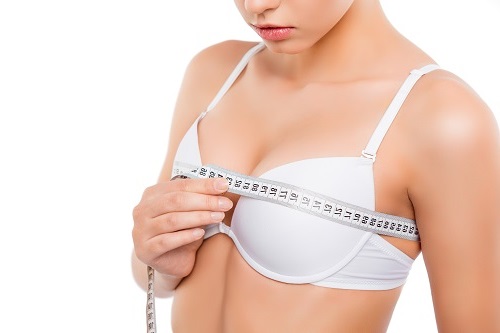 Fat grafting procedures are gaining in popularity as an option to add volume to the breast. Fat grafting can be done as a stand-alone procedure to make the breast fuller or it can be done to improve the results of a breast lift or implant. Bonness Cosmetic of Brookfield, WI, helps patients get professional breast reshaping through fat grafting.
As a stand-alone procedure fat grafting can add a small amount of fullness to the breast. Patients can expect to go up half a cup size. Because fat is very soft it does not achieve the significant fullness you see with implants. Fat is removed from one part of the body like abdomen, flanks or thighs and placed into the breast. This 2-hour outpatient surgery is done under general anesthesia.
Fat Grafting for Patients with Breast Implants
Fat grafting can also be done as an "add on" procedure in very thin patients who already of have breast implants. In this situation adding fat around the implant can help soften and hide visible implant edges. Fat grafting can also be added on after a breast lift to add more volume to the top of the breast. A breast lift is a great procedure to raise a fallen breast to a higher position but it does not add fullness to the breast.
The advantages of fat grafting are minimal incisions are used and no foreign body is placed. The fat that survives the procedure will last and will act like a normal breast.
Limits of Fat Grafting
There are some limitations to fat grafting the breast. Unlike breast implants that can increase the size of the breasts significantly by multiple cups, fat grafting will add only a small amount. When placing fat in the breast only a percentage of it will survive. Immediately after surgery the breast will be quite full but this will decrease over the year to a final smaller volume. Studies are underway to help increase the survival of fat cells that are transferred. The final results are not evident for 9-12 months.
Fat grafting can also be very technique dependent. Large boluses of fat should not be injected as that increases the chance of the fat not surviving. Small amounts of fat using small cannulas should be layered in.
Other tradeoffs include possibly needing multiple fat grafting sessions to achieve the size you want and the reabsorbing fat can cause calcifications on mammogram that need to be followed. Bonness Cosmetic consultations will go over your options for reshaping and sizing your breasts.
What Happens When a Breast Implant Ruptures?
When a saline implant ruptures, or leaks, the saline leaves the shell of the implant and is absorbed into your body. This poses no risk or harm to your body. You will know immediately if a saline implant has ruptured because it will deflate. The surgery to exchange a saline implant is very straightforward: The old implant is removed and a new one is put into its place.
Unlike saline, when a gel implant ruptures there is no significant change in the shape or feel of the breast. The gel is cohesive and therefore usually stays within the capsule of scar tissue that has formed around the implant. Nothing is absorbed into your body. It is difficult to tell if a gel implant has ruptured because there are usually no symptoms or visible changes.
Advanced radiology techniques like an MRI are required to help determine if a gel implant has leaked. It is recommended, but not mandated, that an MRI be performed every two to three years for women with silicone gel breast implants. This is an FDA recommendation only and will be discussed with you at your consult. Be assured, however, silicone gel implants are safe and that they do not make you "sick". Surgical exchange of a leaking gel implant may be more involved than for a saline implant as some of the leaked gel must be cleaned out. The bottom line is: gel implants are very safe and attractive, but they may require more maintenance.
Most literature will state that implants will last between 10 and 20 years. Dr Bonness DOES NOT recommend removing the cohesive gel or saline implants just because they are old. If they are ruptured or leaking or you are having another issue then they should be exchanged. Dr Bonness strongly recommends keeping in touch with your surgeon. All post operative visits are free of charge, forever. Dr Bonness recommends that patients with breast implants be seen every 1-2 years AND/OR if you ever notice a change in shape, feel or size of the breast.
Risks of Breast Augmentation Surgery
Risks after breast augmentation are extremely rare. Dr Bonness takes many purposeful steps to minimize and prevent complications. Before surgery Dr. Bonness explains all the risks of breast augmentation during two pre-surgery office visits. Every patient is fully informed of possible side effects of the procedure and you will have plenty of time to ask questions. Dr Bonness wants you to be completely comfortable with your decision.
BI-ALCL
BI-ALCL is Breast Implant Anaplastic Large Cell Lymphoma. This is an extremely rare cancer that may have an association with textured breast implants. There have been approximately 570 cases reported throughout the world. There has not been a single case reported with smooth implants or with textured tissue expanders. Allergan recently pulled their Biocell textured implants off the market. If you think you have these implants, call your plastic surgeon to discuss.
BI-ALCL is NOT a breast cancer. ALCL develops in the scar tissue around the implant. It will present 8-10 years after surgery as a seroma or rarely a mass. A seroma is fluid around the implant making the breast appear larger. If you notice an increase in the size of the breast after surgery, or any change for that matter, you should contact your surgeon.
When detected early the prognosis is very good and treatable with implant and scar tissue removal. If you have textured implants and do not have any symptoms you DO NOT need to remove your implants. No matter what kind of implants you have, it is important to keep in touch with your surgeon. At Bonness Cosmetic Surgery we like to see patients every 1-2 years. Dr Bonness has always felt it is important to keep in touch with patients for the lifetime of their implants. There is never a charge for a post operative visit.
Breast Implant Illness
The overwhelming amount of data supports that breast implants are very safe. No medical device has undergone as much scrutiny over the years as breast implants. At this time there is not concrete peer reviewed science to support that silicone or saline implants make you sick. However, this lack of robust epidemiologic evidence to support the association should not stop ongoing evaluation. If you are concerned at all about silicone gel making you ill then you should choose saline implants or none at all. This debate has been going on for decades and will not be definitively answered in the next few decades to come.
Capsular contracture
Although low, capsular contracture is the most common risk. This happens when there is too much scar tissue forming around the implant and it becomes hard, painful and distorted. The scar tissue that forms around the implant is called the capsule. Scar tissue formation is a normal response to a foreign body. The same scar tissue forms around pacemakers and hip replacements. Normally, the scar tissue remains thin and soft, but when the scar tissue around the implant tightens down, thickens and squeezes on the implant it is called capsular contracture.
This tightening can be severe, causing significant firmness to the breast, pain and distortion with implant displacement. Fortunately, the risk of capsular contraction is decreasing because surgical techniques have improved, more implants are being placed using the incision in the fold and most implants are placed under the muscle.
Capsular contracture can happen any time after surgery, but it most commonly occurs within the first 3 years. It can happen in one breast and not the other. In some cases, we know the cause (infection or bleeding), but in most cases, there is no obvious reason.
The best ways to lower the risk of capsular contracture is to have the implant placed under the muscle, through an infra mammary incision by a surgeon who adheres to gentle dissection and current up to date surgical techniques.
Capsular Contracture Treatment
When a breast implant is placed it is normal for the body to create a layer of scar tissue around it. In most patients this scar tissue remains thin, soft and pliable. In some patients however, the scar tissue can become thick and tighten down around the implant. This is called capsular contracture. This can make the breast feel and look different. In mild cases the implant will just feel firmer. In more severe cases the breast will be painful, feel hard and the will take on a different shape. The scar tissue can squeeze down on the implant pushing it higher up on the chest.
Capsular contracture is most common within the first year but can happen anytime after surgery, in one breast and not the other. Dr Bonness takes very specific steps in surgery to minimize this risk.
The treatment of capsular contracture will depend on the severity and where the implant is currently above or below the muscle. At this time there is not one universally accepted treatment. The surgical options involve exchanging the implant, changing the implant location, above or below the muscle and addressing the scar tissue with either complete or partial removal.
Capsular contracture is a good example of why it is important to keep in touch with your surgeon over the years, In some cases if it is detected early a medication called Singulair can be used to stop and reverse the process. At your 6 month post operative appointment Dr Bonness will take the time to show you how to specifically check for this early scar tissue formation. If you notice this change we see you immediately to start the medication. Whether you are interested in undergoing your first breast enhancement surgery or have experienced unsatisfactory results from a previous surgery, contact Dr. Bonness.
SkinMedica Products for Enhanced Beauty
Post Breast Augmentation Surgery in Brookfield
During the recovery period after your procedure, it is common for the implants to be high on the chest, feel firm, and be swollen for a few weeks. As time passes, the muscle stretches and adjusts to the new shape and size. The breast implants will settle into a more relaxed position and become very soft. Most of these changes occur within in the first two weeks, but it takes months for implants to settle into their final position.
It is important to refrain from strenuous activities in order to prevent infections, bleeding and implant shifting. However, should there be any complications be sure to contact Dr. Bonness immediately.
Other services we offer here at Bonness Medi Spa
Physician-Grade

Skincare

Our Wisconsin Medi Spa provides a variety of non-surgical cosmetic procedures to improve your skin and body, including:
Medical

Spa

Dr. Bonness offers a variety of laser systems and injections to meet our patient needs. Some of our treatments include:
Cosmetic

Surgery

At our Milwaukee area Cosmetic Clinic, we offer a variety of plastic surgery options. Our most popular treatments include: