Chin be gone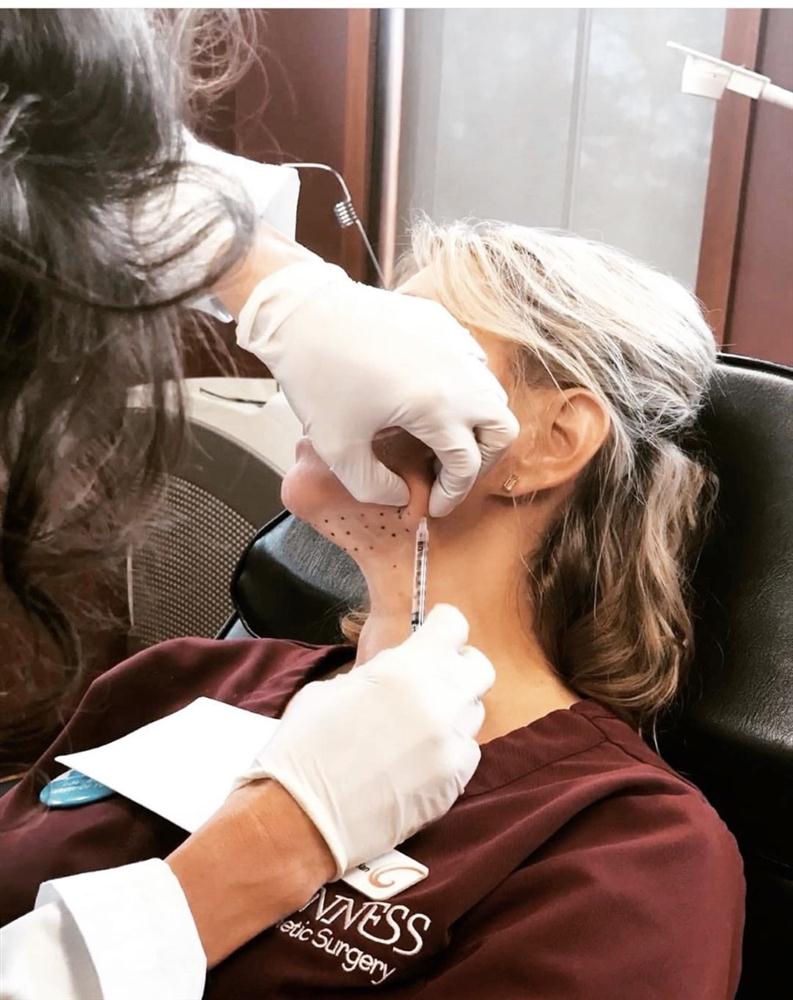 Chin be gone
I have this little pooch aka "double chin" that has been OBVIOUS for basically as long as I can remember. However, beginning about age 45 or so, this little pooch began to bother me and has become more than evident. I just embraced it as another soft squishy part of me that was no longer going to be tight, taut or firm. I don't know about you but I have many of those areas from head to toe. What is one more, but really, will it ever stop???
Late in 2015, Kybella, a treatment to correct the dreaded double chin, was approved by the FDA. Shortly thereafter, Dr. Bonness began offering this technique at her clinic, and no surprise to her staff and/or patients became the educator of the Kybella procedure for the state of Wisco!!! But more important are the results that Dr. Bonness achieved with each patient who received Kybella!! Naturally, I got in line and put my name on the list of patients waiting to receive the treatment. So I am here to tell you my Kybella journey, but first, you should probably know what it is.
What is Kybella?
The first and only FDA-approved nonsurgical treatment that contours and improves the appearance of submental fullness "double chin"
It is a nonsurgical 15-20 minute in office treatment session
It's customized to help you achieve your treatment goals
It destroys fat cells when injected into the fat beneath your chin
Once the aesthetic goal is achieved, re-treatment is not expected
The most common side effect of Kybella includes swelling, bruising, pain, or numbness in the treatment area.
When injected into the fat beneath your chin, Kybella causes the destruction of fat cells. Once destroyed, those cells cannot store or accumulate fat.
About six weeks ago I received my first (and possibly only) Kybella treatment. I sat upright and my chin was marked with 8 "dots" to identify the area to receive the injection(s). However, 16 to 24 "dots" or injections per treatment are not uncommon. During the treatment I felt a pinching and slight burning sensation and within minutes, the treatment was complete. I was given an ice pack and advised to hold it on the area for approximately 10 min. I returned to work and felt a slight discomfort. However, the area did swell considerably and looked like a goose egg under my chin. Yay me! The next day the swelling increased, but only slightly. I did not experience any bruising. Subsequently, the swelling began to subside and by the fifth day following the treatment the swelling was completely gone. For about one week or so, when I touched the area it felt firmer and a tiny bit tender. Below is my actual before, my day one post and my six weeks after picture. As you can see, this is exciting stuff!! Dr. Bonness believes I would benefit from one more treatment, possibly less than 8 "dots" (injections). I will keep you posted!!
If you're like me and have an annoying "double chin" contact us to find out more information about this treatment and determine if it's right for you! We would love to hear from you and get you looking your best. Remember, love your look!
Call us at 262.782.7021 if you have any questions and remember, your body, your life, love it!