Glycolics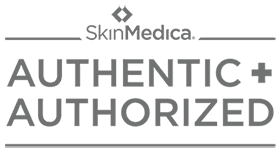 The Science behind SkinMedica's GlyPro Miracle Cream
Waukesha's premier plastic surgeon, Dr. Bonness, provides her clients with GlyPro Daily Firming Lotion; SkinMedica's popular topical cream for reducing the appearance of fine lines and wrinkles. Fortified with scientifically-engineered agents, this daily lotion is perfect for all skin types. GlyPro's active ingredients include:
Olive Leaf Extract – An antioxidant which soothes and hydrates skin.
Glycolic Acid – An alpha-hydroxy acid to soften skin by reducing fine lines, wrinkles, and other signs of aging.
Caffeine – A stimulant which diminishes puffiness while tightening aged skin.
These combined ingredients are the perfect recipe for making skin look younger. Put your best skin forward every day and enjoy the benefits of SkinMedica's smoothing moisturizer. Age is just a number, so why show it?
Dermatologist-Recommend Skincare from Waukesha Medical Spa
Top-grade skincare is not always accessible, especially when you have to visit your dermatologist every time a refill is needed. However, foregoing the treatment isn't an option. You need it to maintain your beautiful skin!
Dr. Bonness understands the importance of looking and feeling your best every day. Whether you're battling under eye bags or preventing sun damage, we feature a variety of premium skincare lotions, cleansers, and serums.
No need to travel far; we have everything you need to properly care for your skin! Choose Waukesha's top plastic surgeon for superior cosmetic procedures and our accompanying line of SkinMedica products. It's never too late to improve your appearance. Your best skin starts with Bonness.
Cosmetic Procedures from Bonness Medical Spa Render Flawless Results
Our SkinMedica products go a long way, only surgically altering your body yields permanent results. The professionals at Waukesha's medical spa are absolute masters of the industry and guarantee complete satisfaction every time. Improving your appearance on the outside fuels your confidence level, giving YOU a better life.
Take advantage of our cosmetic procedures and treatments, including:
Do something for yourself and boost your confidence level with a better appearance. Schedule a consultation with Bonness Cosmetic Surgery & Spa today!