Sunscreen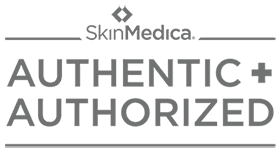 Professional Sunscreen Products from Waukesha Plastic Surgeon
Bonness Cosmetic Surgery & Medical Spa features SkinMedica sunscreen products – your skin's best defense against harmful UVA & UVB rays. The sun's damaging rays can cause several terrible side effects, including:
Wrinkles
Age spots
Skin cancer
SkinMedica brand offers different kinds of sunscreen, depending based on your skin type and how much sun protection you need. Our professional-grade sunscreen does what other drugstore brands cannot: protect your skin, reverse aging, and improve your appearance.
TNS Ultimate Daily Moisturizer
TDR34 Tinted
TDR 34
TDR 50
Mineral Shield SPF 35
Mineral Shield SPF 32 Tinted
Essential Defense SPF 47
Our Waukesha medical spa helps you protect your skin and reduce signs of aging. You only get one type of skin – do everything you can to properly care for and maintain its beauty!
SkinMedica Sunscreen Benefits for Long-Lasting Beauty
Aging gracefully is a real art form – it takes practice and a lot of patience to know what works and what doesn't work for your skin. Aside from reducing fine lines and wrinkles, SkinMedica's sunscreen products also benefit your skin in other different ways:
Hydrates without the excessive oil
Fragrance-free
Minimizes appearance of previous-damaged skin
Paraben & preservative-free
Won't clog pores
Hypoallergenic-free
Powered by the science of skin health and technology, SkinMedica takes professional-grade skincare to the next level. Bonness offers other SkinMedica products for anti-aging, scar care, moisturizers, cleansers, eye treatments, and more. Contact our Waukesha medical spa for a consultation today!
Waukesha Medical Spa Skin Care & Treatments
For a more dramatic rejuvenation to your skin, Bonness offers clients different medical spa and skincare services. Long-term sun damage can make you look 10 years OLDER than your actual age. Repairing your skin's surface can be done with one of our following skincare services:
Taking good care of your skin requires more than just slathering sunscreen on during the summer. Sun protection should be part of your daily skin regimen – even during the winter! Check out our Love Your Look blog for sunscreen applying tips, skincare trends, and more.
Your Body, Your Life, Love it!