Eye Treatments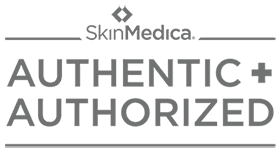 Professional-Grade Eye Treatment from Bonness Cosmetic Surgery & Spa
Bonness offers patients eye treatment products from SkinMedica, which is one of the few skincare line brands to focuses on anti-aging and turns back the clock on your skin. SkinMedica's advanced technology proves even the finest lines and wrinkles are no match for their eye treatments.
Our Waukesha cosmetic surgeon recommends the following SkinMedica products for under eye circles, fine lines, and wrinkles:
TNS Eye Repair
TNS Illuminating Eye Cream
Uplifting Eye Serum
Under Eye Bag Remedies
While maintaining a healthy diet, drinking plenty of water, and getting enough sleep are the more natural ways of avoiding under eye bags, adding SkinMedica to your daily skin regimen gives you faster results.
Our under eye treatments contain the following ingredients for a more radiant-looking you:
Human Fibroblast Conditioned Media (TNS®)
Peptides
Vitamins A, C, & E
Sea & Freshwater Algae Extract
Green Tea Extract
Whether you want to even out under eye skin tone, smooth out fine lines, or finally look awake, Bonness Cosmetic Surgery & Spa provides several options in achieving your best look.
Your Body, Your Life, Love it!
Look Younger & More Awake from Morning to Night
Wanting to look more awake and alert can be remedied with a simple eye cream application 2x a day. If you're a little nervous about the possibility of cosmetic surgery, our SkinMedica eye treatments might be the perfect solution for you – no incisions required!
Contact our Brookfield medical spa for a consultation today and take the next step in getting younger-looking eyes.
Permanent Results from Board Certified Plastic Surgeon
If you wish for more permanent results in improving the appearance of your eyes, consider our eyelid lift procedure (blepharoplasty). The upper or lower eyelid can be altered by fat removal, which will remove fine lines and also minimize the "bags" underneath.
Aside from blepharoplasty, Bonness Medical Spa provides several other cosmetic surgery options to better your body and your life:
Check out our patient transformations gallery and uncover the secret to more confidence, a better life, and less worrying.