Anti-Aging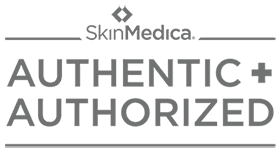 Live Your Best Life with Professional Skincare Products from Bonness Cosmetic Spa
Your face is your best feature; it's your first impression for the world. Feeling comfortable in your own skin is not only key to looking great on the outside; but also on the inside. Self-respect will carry you through all stages of life with confidence.
Bonness Cosmetic Surgery & Spa offers a professional line of SkinMedica anti-aging products. From firming lotion to brightening systems; we cater to all skin types. Our Brookfield medical spa believes in preserving your youthful appearance, which means doing everything you can to maintain your look. Browse our products and find your ideal image today!
Fight Anti-Aging with SkinMedica Renewal Creams, Retinols, and Hydrators
Your skin changes over time, becoming more of a challenge to control the older you are. Even healthy skin will eventually succumb to wrinkles, age lines, and discoloration. Before you know it, your once-youthful appearance slowly fades away. How do you regain the vibrancy your skin once had?
Bonness Cosmetic Surgery features top-grade SkinMedica products for every issue to give you skin you'll be proud to show off. Products include:
Our helpful staff will recommend the best product for your skin condition.
Get Your Perfect Body Shape from Waukesha Plastic Surgeon
Taking care of an aging face is easy with Bonness Cosmetic Surgery products from SkinMedica. Our wide range of creams and serums are specially made to address, prevent, and reverse the main causes of skin aging. What about when you're unsatisfied with your body? Change your look to the way you want it.
Michelle Bonness is a board certified plastic surgeon in Waukesha and provides professional service in every single procedure she performs. Her personal care and fantastic bedside manner receive positive reviews across the board from her patients. In private practice for over 17 years, her philosophy behind the true meaning of confidence ensures women achieve a new image they will love forever.
Our cosmetic surgery services and procedures include:
Learn more about our procedures by visiting our Brookfield location! Whether you are after an anti-aging skin care product or want a full body makeover, Bonness Cosmetic Surgery & Spa has what you need to love your body and life!
Shop online for SkinMedica anti-aging products and more from Bonness Cosmetic Surgery & Spa now!