Cleansers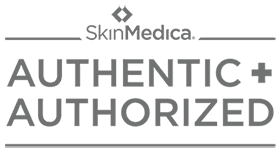 SkinMedica Facial Cleansers Create a Fresh Face Canvas
Bonness Cosmetic Surgery & Spa is proud to offer their patients SkinMedica facial cleansers – part of one of the most advanced skincare lines in the world. SkinMedica combines age-defying technology with natural ingredients for flawless results and a more confident you!
SkinMedica's cleanser ingredients vary from fruits to flowers, gentle enough to clean the skin without stripping away its natural oils. The cleansers also restore the skin's pH balance and exfoliate for a smoother complexion.
We provide SkinMedica products containing all-natural ingredients, including:
Cucumber Fruit
Pro-Vitamin B5
Pot Marigold Flower
Willow Bark
Green Tea
Jojoba Oil
Salicylic Acid
As a Board Certified plastic surgeon, Dr. Bonness is a total advocate of taking the time to care for your skin, in order to feel good inside and out! Our medical spa offers the following SkinMedica cleansers:
Facial Cleanser
Sensitive Cleanser
Rejuvenative Toner
Glypro Exfoliating Cleanser
AHA/GHA Exfoliating Cleanser
Beauty is just one consultation away with our Brookfield cosmetic surgery & spa. Contact us today!
Benefits of Incorporating SkinMedica into Your Daily Skincare Routine
You've heard it before; the ideal skincare regimen depends on your skin type. The basic routine includes:
Washing your face with a gentle cleanser 2x a day - hands ONLY
Applying a moisturizer
Finishing off with sunscreen – SPF 30 or higher
Following through with your daily skincare routine is awesome, but consider the benefits of adding SkinMedica facial cleansers into the mix. Our professional-grade medical spa recommends SkinMedica for a number of reasons:
Dermatologist-grade products
Contains growth factors for noticeable results
Outperforms other brands in skin restoration
Still hesitant on making the switch to SkinMedica? Contact one of our friendly skincare experts now for a consultation!
Beautiful Skin Never Stops with Bonness Medical Spa & Cosmetic Surgery Services
Want more permanent results for keeping your face young and fresh? Bonness offers a variety of spa services for different needs. Skin tightening and softening are just a few of the options we offer patients. We also provide the following facial service luxuries:
Our Brookfield medical spa also provides cosmetic surgery options for permanent results and a more fulfilling life. We feature all types of surgical procedures, ranging from subtle to dramatic effects:
Feeling beautiful on the outside starts with Dr. Bonness and her caring staff. We make you feel as comfortable as possible and answer all of your questions at the initial consultation. Whether you are interested in SkinMedica facial cleansers or want more information on cosmetic surgery, we are fully-invested in how you look and feel – Your Body, Your Life, Love it!