Brighteners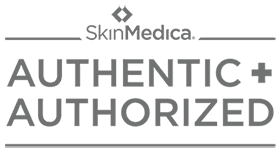 Enhance Your Delicate Skin with Vitamin-Infused Brighteners
Science does more than ever; it improves our lives through new technology and transforms our world. It's no surprise science can be found in every field, including makeup and skin care. SkinMedica is a skincare lab that perfects outer beauty through science, and has created a line of luxurious treatments for all types of skin.
Brookfield's cosmetic surgeon, Dr. Bonness, is proud to offer a variety of SkinMedica brighteners to help you achieve your best skin. The main ingredients in these brighteners include:
Glycolic Acid
Pro-Vitamin B5
Salicylic Acid
Vitamin C
Citric Acid
Vitamin E
The combination of natural and synthetic ingredients exfoliate, even out the tone, and reduce everyday damages to your skin. Vitamins C and E are completely natural sources which support antioxidant protection, an essential part of promoting flawless skin.
Shield Your Skin Against Harmful Rays with SkinMedica's Sunscreen
Bonness MD Cosmetic Surgery is all about healthy-looking skin. It's what people see the most; especially your face. Why not do everything you can to protect it?
Regular application of one of SkinMedica's premium sunscreens equips you with enough strength to turn back the clock and renew your skin.
Benefits include:
-Eliminates the appearance of wrinkles & lines
-Repairs already-existing skin damage
-Contains an Advanced Antioxidant Complex to protect against UVA & UVB
Fight against the first signs of aging and sun-overexposure. It's never too late to start repairing now!
Get Your Best Skin Yet with Brookfield Medical Spa's Featured Skincare Line
Taking care of your skin isn't just about eating your veggies and drinking the right amount of water; it also comes from your skincare regimen and quality of products. Choosing to invest in the right product pays for itself several times over, while eliminating the hassle of experimenting with different brands.
Our Brookfield medical spa provides SkinMedica's brand of assorted products for all skin types. Featured skin care products include:
Cosmetic Surgery Options for More Permanent Results
SkinMedica products yield beautiful results, but they're not permanent. Waukesha's plastic surgeon, Michelle Bonness, provides a variety of cosmetic procedures and treatments to permanently improve your image. Bonness Cosmetic Surgery & Spa understands the importance of your outer appearance, and knows one simple adjustment can change YOUR life forever.
Learn more about our cosmetic surgery options:
Boost your confidence level with improving your appearance and browse our selection of SkinMedica's most popular products. Your body, your life, LOVE IT!
Shop SkinMedica's brighteners and other skincare items from Bonness Cosmetic Surgery & Spa now!