Mineral Shield SPF 32 Tinted
Essential Defense Mineral Shield Broad Spectrum SPF 32 Sunscreen Tinted For daily use with sheer coverage

TOTAL DEFENSE + REPAIR
Broad Spectrum SPF 34 Sunscreen
travel size (Net wt 1.0 oz)
HA5 Rejuvenating Hydrator
trial size (Net wt 0.30 oz)
Facial Cleanser
travel size (Net wt 1.0 oz)
Dermal Repair Cream
trial size (Net wt 0.13 oz)
Sign up for a free account before checking out to be eligible for this offer.
Only at Bonness Cosmetic Surgery
FREE Shipping on ALL orders!
Get 5% off additionally with coupon code NEW17 at
checkout
!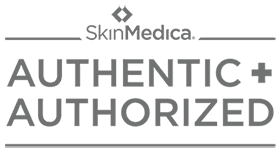 Questions? Contact Bonness Now
Net Wt. 52.5 g / 1.85 oz
A sunscreen with a touch of color, this slightly tinted, lightweight formulation is ideal for sensitive and post-procedure skin. It gives you the highest level of UVA protection available, along with UVB coverage in a mineral shield that's gentle to your skin.
APPROPRIATE FOR:
Post procedure and sensitive skin types
PURPOSE:
Uses zinc oxide and titanium dioxide to prevent UV rays from penetrating the skin, giving you broad spectrum UVA/UVB protection—perfect for sensitive skin or post- in-office cosmetic treatment. Slightly tinted for those who want a touch of color. Hypoallergenic, noncomedogenic, oil free, paraben free, and fragrance free.
RESULTS:
Protects against damaging UVA and UVB rays