SkinPen
Try the best FDA cleared treatment for acne scars available at our Brookfield clinic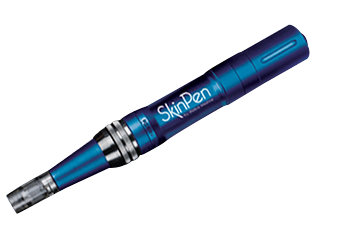 SkinPen, by Bellus Medical is the only microneedling device in the world cleared by the U.S. Food and Drug Administration, clinically proven to safely and effectively treat facial acne scarring.
SkinPen is a great treatment for acne scars, rough texture and fine lines.
The SkinPen's microneedles trigger the body's natural skin remodeling process that increases epidermal thickness, stimulates the extracellular matrix, and reduces inflammation. Acne scars and fine lines fade and texture improved.
With as few as three very comfortable treatments spaced 30 days apart, you can improve your appearance for six months after your last treatment – and step out with confidence.
Downtime with SkinPen is minimal. With a little makeup coverage you should be able to return to social activity the next day.