CoolSculpting Procedures at our Brookfield Medical Spa
Shape Your Body WITHOUT the Downtime
You've made the decision to look the way you feel inside. Exercising and eating right are the two main factors in keeping your shape slim and trim. You do your best to keep the fat at bay, but those stubborn areas require more than just diet and exercise regimen.
Say "hello" to a better you with CoolSculpting, the latest technology in non-surgical options for fat destruction. At Bonness Cosmetic Surgery & Spa Vita, you get the most comprehensive results through our total transformation program, in as little as just two weeks! CoolSculpting is a completely noninvasice, zero downtime, and no needles procedure that can eliminate up to 25% of your fat.
By using controlled cooling, we target and permanently destroy fat cells, giving you long-term results. With only one required treatment, your body metabolizes the dead fat cells with no surgery, no needles, and no downtime. Our Brookfield CoolSculpting expert will reshape your image and entire life today!
Cool Sculpting is the
number 1

noninvasive fat reduction treatment in the world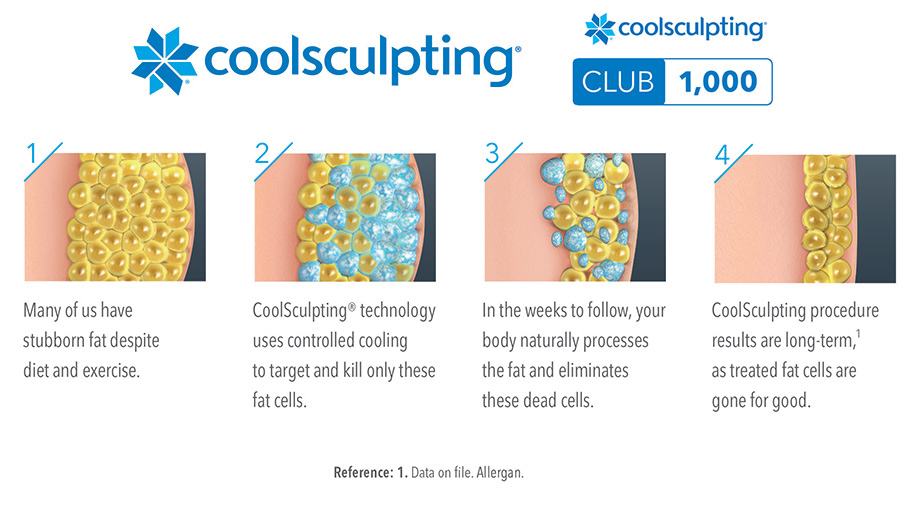 Your body cannot make NEW fat cells. The destroyed fat will NEVER come back.
It is permanently gone!