Dermal Fillers in Brookfield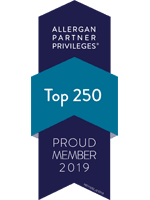 Dermal fillers and Botox are frequently done together and are common procedures at Bonness Cosmetic Surgery. As we age we develop lines/wrinkles, our face loses volume and it sags. Botox helps soften and prevent those wrinkles by weakening the muscles. Dermal fillers fill in those lines and add volume and lift to the face. There are many different kinds of fillers on the market. We use exclusively the Juvederm Collection, the World's #1 selling filler. This collection of fillers includes Voluma, Vollure, Vobella, Juverderm Ultra and Juvederm Ultra Plus.
Dermal Fillers are used to restore and correct volume loss and bring back a youthful appearance to the face. They fill deep grooves and folds developed from years of expression. Commonly treated areas include smile lines, cheeks, lips and lip lines.
Our dermal fillers options include:
Vollure-a soft, flexible filler that is great for smile lines, lips and marionette lines along the chin. Last 1.5 years
Volbella- a petite particle filler that can be placed into to the fine lines around the mouth and tear trough. Lasts 1 year
Voluma- a firm, plump robust filler that adds volume to the midface and lifts. Last 2 years
Juverderm-Ultra and Ultra plus- fillers to be used in almost any area. Last 1 year
Why choose Bonness for your dermal fillers?
On site Board Certified Plastic Surgeon
Constant education and training of injectors
Emphasis on safety
Accountability for your result
Honesty with your treatment needs
We do not over treat or over fill