Your Skin's Personal Trainer for Life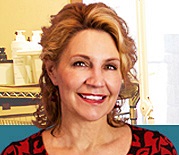 We all want to look great. We know we cannot stop the aging process; however most of us want to put up a fight against the passage of time stomping across our face. One way to accomplish "loving our look" is to have healthy skin, not necessarily line or wrinkle free skin, but healthy, clear, smooth, soft skin.
With so many products, procedures and treatments available, what do we do? Where do we start?
Last month you all read my blog about sunscreen. If not, go there. But what's next? What else should we be doing? Here's what I think...
Aside from sunscreen, the best, scientifically proven ingredient for smoothing the texture of the skin and making lines and wrinkles less noticeable is a retinol. I consider it my skin's personal trainer.
Retinols:
Slows Breakdown of Collagen (which helps keep skin firm)
Lightens Brown Spots Caused by Sun Exposure
Allows Skin Care Products to Penetrate and Do Their Job

Trust me; you need to be using this stuff. It requires a lot from your skin, but the results are amazing.
Initially, when you begin personal training at the gym your muscles may be sore and tight. As you progress, they become stronger and less irritated. The introduction of a retinol to the skin is also a process. I suggest you begin using a retinol slowly.
After cleansing and drying the skin, apply a pea size amount, three nights a week, say Monday, Wednesday, and Friday, for two weeks. (The retinol should be used alone unless you wait 30 minutes before applying your moisturizer.) You may experience some flaking and redness for the first two weeks, after which it should subside. If not, use it 2 nights a week until flaking diminishes and then add the 3rd night again.
As the retinol "trains" your skin, it will look clearer, feel smoother and most importantly be healthier!
I recommend a retinol to everybody; it delivers results. Until next time, put up a fight against aging and use a retinol. I welcome any questions or comments you may have. I would love to be on your skin's team!
Love your look!
Your Aesthetician,
Carol Myers
Leave a comment!
No Reviews have been posted.
X
Thank you for submitting your review.
*

Your review may take several days until visible.