TNS Essential Serum
All-in-one skin rejuvenating treatment improves the appearance of fine lines, wrinkles, skin tone and texture.

TOTAL DEFENSE + REPAIR
Broad Spectrum SPF 34 Sunscreen
travel size (Net wt 1.0 oz)
HA5 Rejuvenating Hydrator
trial size (Net wt 0.30 oz)
Facial Cleanser
travel size (Net wt 1.0 oz)
Dermal Repair Cream
trial size (Net wt 0.13 oz)
Sign up for a free account before checking out to be eligible for this offer.
Only at Bonness Cosmetic Surgery
FREE Shipping on ALL orders!
Get 5% off additionally with coupon code NEW17 at
checkout
!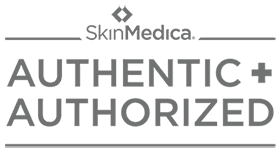 Love this Product?
Join our Opt In Program and receive Free Treatments from the TOP plastic surgeon's office
Fill in the information below to request information about our Opt In program.
You'll be contacted within 72 hours from Lyndsey our Opt In Director.
Questions? Contact Bonness Now
Net Wt. 28.4 g / 1 Oz.
APPROPRIATE FOR:
All skin types
PURPOSE:
All-in-one, rejuvenating serum
RESULTS:
Reduced appearance of wrinkles
Enhanced skin texture and tone
Initial results occurred in 30 days with optimal results occurring in 90 days